♥
Thursday, October 02, 2008
|
|
This is crazy! I won the Lottery!!!||
20/09/08

*pictures galore!!!*
I woke up early but felt so sleepy, I went back to take a "short" nap and bang! I overslept.. -.-"
SO I quickly just rushed whatever "chin chai" (anything) clothes I could and rushed into the bathroom. Heng I washed my hair in the morning before I slept (and im talking about 5am baths and time i sleep) and so I wanted to clip my hair up to avoid getting it wet (running out of time so had to hurry shower) and WHOOSH!
My bloody hair clip FLEW from my hand! See what happened was, I placed it by the sink then I grabbed it quickly and who knows! It just slipped from my hand and dropped right smack INTO THE TOILET BOWL!!! ARGHHH!!! That was supposed to keep my hair dry while I showered!!! :(


See? So pissed off!!! Damn. I didn't have much time le so I just left it in the toilet bowl and just tied my hair up using my rubberband and shower quickly.



Did my makeup quickly too and well, I was surprised why this time round they didn't bug me with phonecalls and smses. The last time I heard from them was that some of them had arrived at the meeting place. So hokay! I then finished my makeup and packed the necessities plus 88 palette and oil control powder to show them later.. Then who knows, I called them. I was heading to take bus to nearest mrt and WTH? They told me they were at the Cafe already. Fuck.
And it was so easy of them to say just take cab there. Mind you, it was like peak hour liao, and late. Cabs are easy to grab but hey, I don't open a bank, where got so rich to take cabs anyhow now? At least that was what I was thinking when SW said so easily, "like a breeze" for me to just take a cab down to meet them. :/
Pissed. Flagged for cabs. And the dumb thing I realised is to, NEVER EVER wait for the cab that you flag to come. Cos bloody hell, this cab, was on the opposite lane of me and I flagged. So cool, he had to make u-turn at traffic light to reach me. I waited for that taxi driver. And oh my god, 2 cabs were available and I ACTUALLY let them pass me! Cos since the taxi driver I flagged earlier on, is making an effort to pick me up, so its only right I don't flag others right?!
WRONG. Very very wrong. By the time that taxi driver came, I sat in it. I told him to go to the new downtown east mall. (The newly opened one) and he have no idea wat I was talking about. He only knew of the Inside downtown east taxi stand and not the taxi stand that's directly at the new downtown east mall. GREAT! So i was so angry I stomped out and I tried flagging for another and boy they are Idiots. Don't know wat that place was. Finally, a third cab came and by then, I had been waiting by the road side under the slight drizzle of rain without an umbrella! I quickly asked the uncle and THANK GOODNESS this one knew what I was talking about!
So okay, he brought me there and I thought the 'bad clouds were cleared' and I was wrong. I called them up and they said I was at the wrong entrance. *grrr* Nobody wanted to walk out to bring me too. How mighty fine was that? Nvm about that. I walked around, I looked at the map and I asked the people there and finally, I see something I recognize (the bright ferris wheel) and I went all the way up and yay, I finally saw them. And what were they doing? Chowing down before me but its okay. My bad too since I was late but nobody told me they were Going Ahead first with meeting directly at the place, Without Me. Whatever.
I settled down and chatted with them :) Felt better. Showed them my stuffs and asked them about degree stuffs and wow, I really learnt a lot:)



Time for me to snap snap snap! We were waiting for the 'games' to arrive..



*hahaha*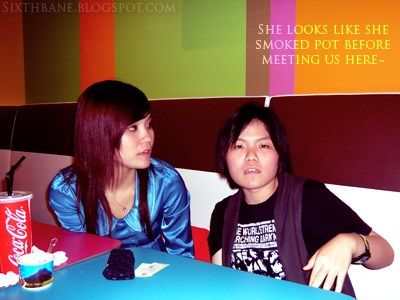 Yea, you get the idea :P Snapped her using outburst mode on my camera and so cute la!

Haha she was chirpy :)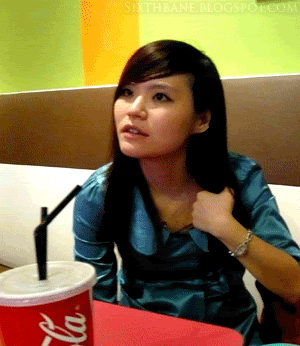 Finally, the Games arrived! We played this really lousy card game that felt really boring for me but crazy for SX and W and SW! They were like crazy over the 'ding', ringer thing..(you press it at reception desks, to call for assistance, ya, that ringer thing)
So next, we decided to go for.. This!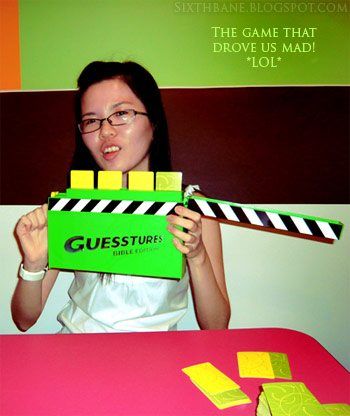 Going crazy over this game hehe Exploring the cards and what's it supposed to do :p
*click to enlarge picture*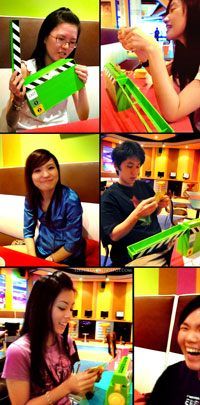 And now, FUNNY animated shots for you to enjoy!!! (They are gonna kill me for this lol)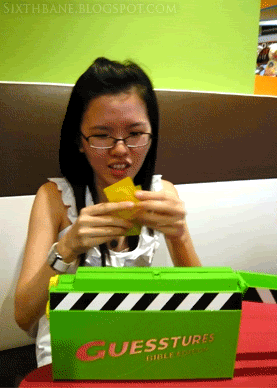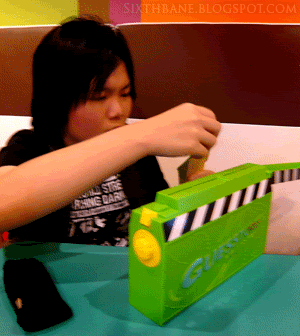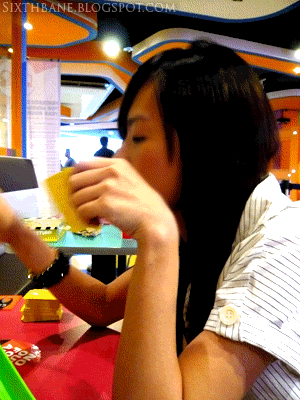 SW helped me to take this haha.. Ya la ya la I know the laugh halfway picture is funny.. Laugh with eyes closed.. Okay I get it peeps :p (oh and i just realised my hands seem really bony here 0_0)



Alright after a while, we got bored of that game. Its a guessing game actually where you get a card, you're supposed to act it out and for the people to guess before the time runs out!
Changed game to.. HIPPIES GAME! Okay, we look like hippies here.. Why? You'll see what the blue headbands are for... :p

Yea!!! We're Hippies! We smoke Pot! YEEAAAA!!!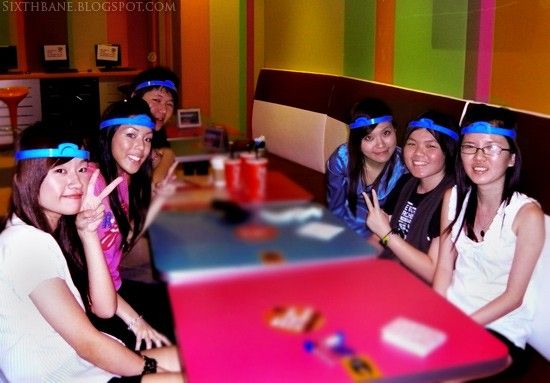 Okay then the game presenter was putting cards onto our headbands.. See they two, want to laugh don't want to laugh like that :p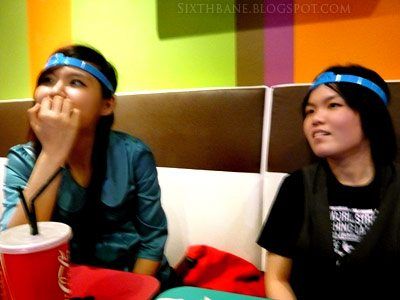 Kua Kua Kua!!! Now they deciding what picture cards suit SW hahaha!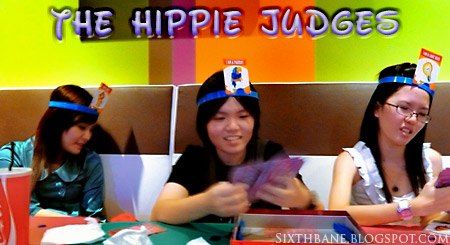 Doesn't this brighten up your day too? :D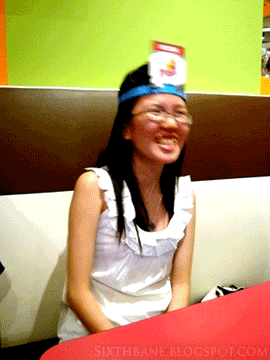 Hippies' Mug Shots!
She's a New York Pig!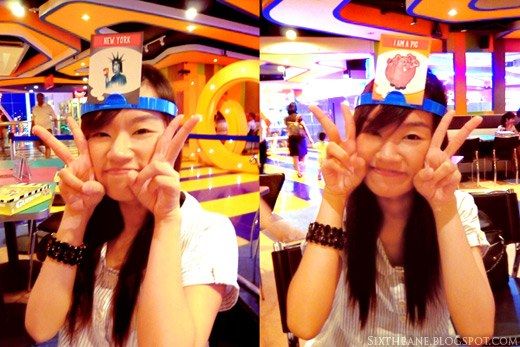 She's Hercules! Handsome not?

This one's a Cheesecake Mouse!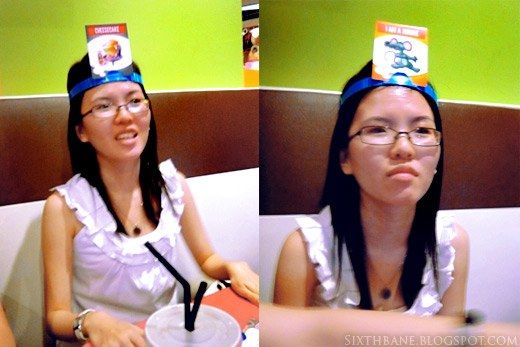 And she's a Banana!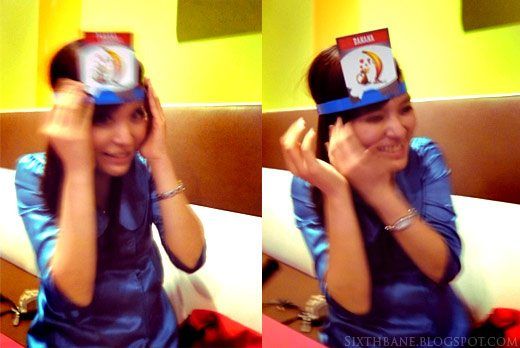 Finally, if the picture fits, he's a Hotdog!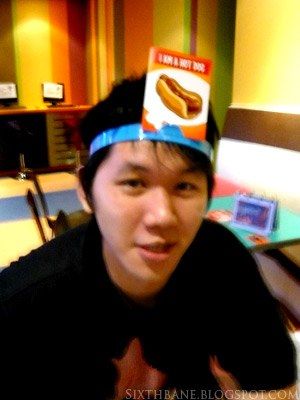 And well, don't have my Hippie Mug Shot here unfortunately cos the picture cards put on top of our heads, we have to guess it by asking qns so of course if I take my own picture then, it would be unfair to the other players :( Oh and then after one round of guessing, we changed cards! Haha But if you'd like to know, I was a Sandwich. 0_0
She is a Chicken. And He is a Duck. Altogether now, they make the
Perfect Duck & Chicken couple :)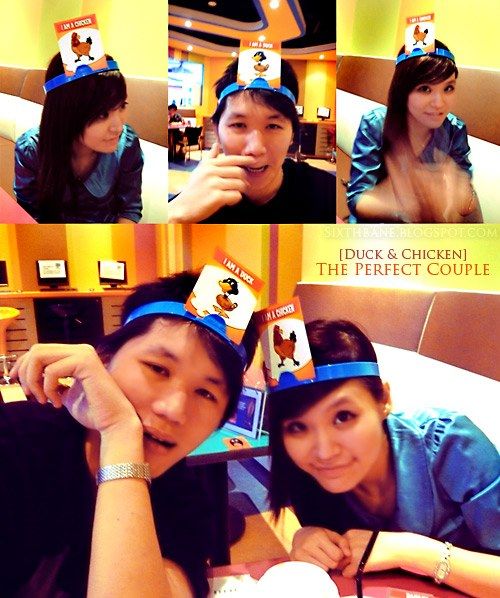 Okay! We are so done with the games and FAMISHED!!! Took off the headbands and we're headed off to steamboat! :D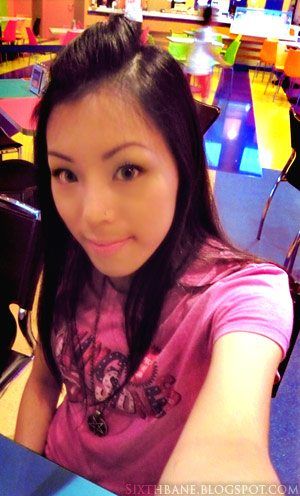 It was pretty packed and yay! We secured a table!! Okay and the floor was VERY dirty! Our table, had leftover corn and chicken bone.. And when I looked at the table across, oh my god. They practically THREW all their used TISSUE PAPERS on the floor! So unhygienic... :/

The steamboat was pretty good but what freaked me out was they started sharing about their ghost experiences!! Omg.. Freaked me out really bad. When I got home, I was so scared that I slept with my light on...and clutched my amulet to sleep... :/ (I knew I should have gone home when they started getting more intense over the ghost stories..argh..)
I've got a feisty imagine, that I would have to admit. That's also one of the reason why im staying off Extreme Horror Movies. But well, if there's one horror movie I can accept, it'd have to be about Vampires :) I ain't no freaked out by that! *smiles*
**************************************
I finally opened bunny's bird's nest that she gave me. You can read about that entry
here.
So I opened it some time ago but only managed to post the pics up now :p Im one tardy person! wahaha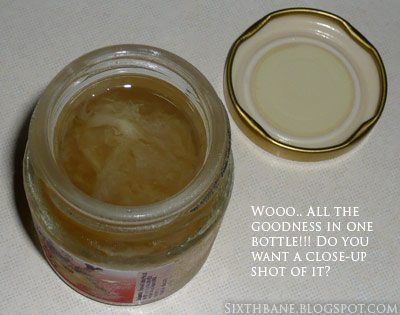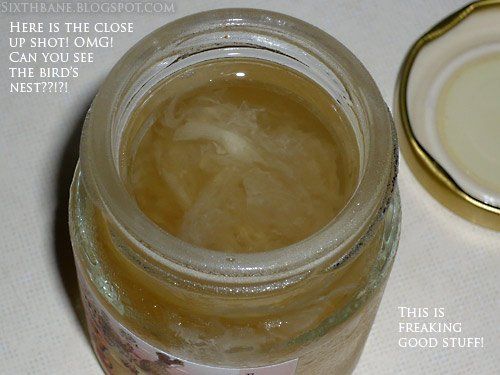 And yes! They do taste really good!!! It looks like saliva but its not too bad! Think without the rock sugar, it will really taste like you're swallowing thick gooey saliva (ive got a huge imagination) hahaha
p.s. I want more of it!!! :D *hint hint*
******************************************
Was digging through my folders and realised I haven't posted this out so yea, old pictures!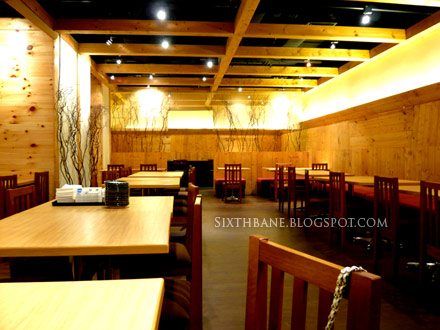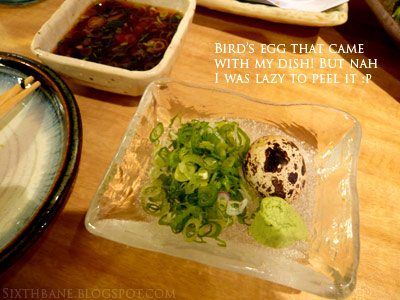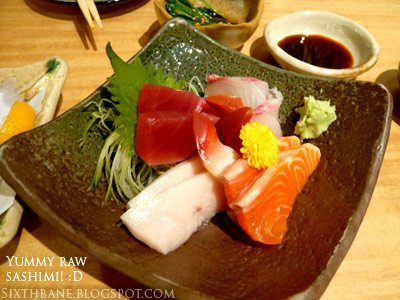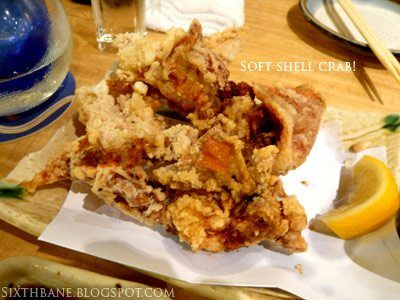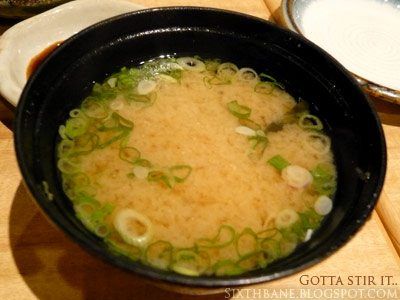 And that's all folks! Next update would be pretty image heavy.. Was out with bunny and omg, we took pictures that totally filled up my 2GB memory card! Gosh! Ya so that would take quite a while.. :)
i bleed; therefore i am {02:20}