♥
Wednesday, August 06, 2008
|
|
My photoshop skills are Awesome!||
I tell you, Photoshop rocks man!
Take a look, this is the Before image (so dull and lifeless) I created this Meez image :) It is so darn fun and a almost "splitting image" of me hahaha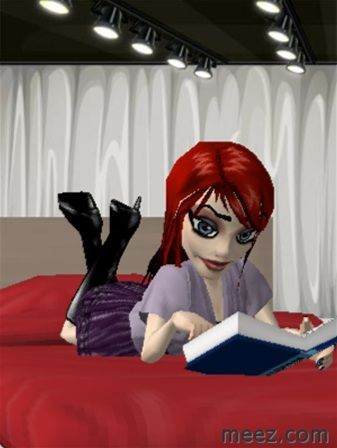 And this is the After image (packs in so much life and colour whee~)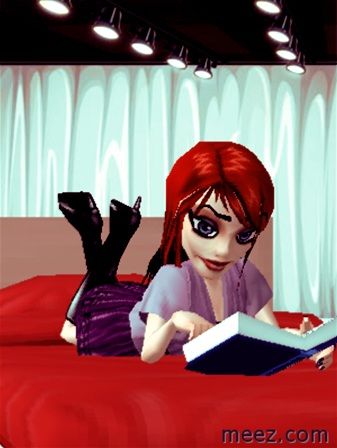 Here is the completed one :)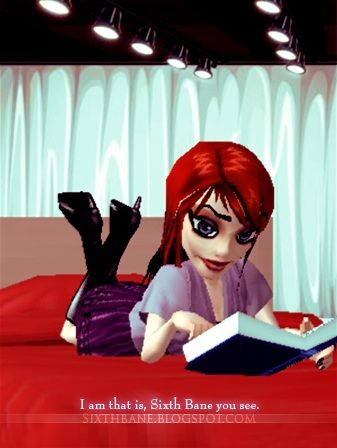 Okay so you know the typical Brightness and Contrast selection right? Ya that's peanuts la-anybody can do that. But after you tweaked the contrast, it still looks really bad and dull in color..
So to enhance the image's color,
Go to
Image tab
(its located at the top, beside the File and Edit tabs), select
Adjustments
, then click on
Selective Color
.
And slowly tweak the color settings and feel free to UTILISE all of the colors there and dont be afraid to experiment! :D
************************************
Last night, I couldn't sleep. I had absolut pear vodka with green tea and I slept till 3am this morning. But when I awoke I was feeling really hot and uncomfortable so I had a COLD bath..
Been having cold baths lately cos well Ive been drinking myself to sleep recently? Can't get to sleep mah.. Then after my bath, I had some leftover Fillet o Fish burger (from the fridge) and I drank some Ribena.. And then guess what?
After that, I couldn't get to sleep! It was like 4am and my hair was dried already. I closed my eyes on my bed and switched on the Fan to FULL. But still I was tossing and turning in bed. I was sure i wasn't tinking much about stuffs and I was trying to relax myself and in my mind I actually tried counting sheep! But... that didn't work. Then I was thinking maybe I was Very Dehydrated? Thats why I couldnt get to sleep. So I got up and drank some water..
Then I tried again to sleep. Still cannot. The time seemed to pass very slowly and I was thinking a little here and there but in the end, my watch beeped.. It was 5am! Oh god.. And I was still Wide awake!
And beep again, and it was 6am. And by this time I would usually be very sleepy and would get into deepsleep once im on the bed but no! I couldn't get my forty winks! I was so frustrated....
Then I tried to walk about the house and move here and there, even tried doing jumping jacks to tire myself out but... I was still so AWAKE! Argh. Then I had a piece of bread and after that I went back to bed..
7am came and the sun had already risen... Still cannot sleep lei.. This is the worst insomnia ever man.... Usually I would have insomnia but I would be sleepy too. But this morning, it was insomnia and I was pretty much restless and wide awake too... :( plus i felt very very warm. Even when the fan was turned on HIGH, when put my legs together or like tried sleeping in a foetal position, damn it lor it was very hot...
Sigh.
I touched my forehead and it wasn't hot at all so can't be that im down with fever.. And then I was thinking to myself.. Die la.. issit the Ribena drink that make me so awake..?
Sianz. Come to think of it, it must have been the Ribena.. argh. And i finally managed to sleep around 830am? And I woke up at 1230pm.. Quite relieved that I managed to get some sleep at least.. And now I know better than to drink Ribena before I sleep! :/
*******************************
The day began quite fine today after I woke up and I was editing pictures and watched tv.. Work is not so bad now but still it starts to clamour down on my freedom to go out as and when i like.. I was in good moods today but then many things start to happen all at once and now, Im in a pissed unhappy mood. Okay to correct that, im actually in a fucked-up mood right now... Argh....
Labels: alcohol, beauty, beauty sleep, fun, insomnia, ribena, stuff
i bleed; therefore i am {17:35}