♥
Friday, May 23, 2008
Spent the evening searching for shoes! :D And i found the perfect pair BUT, i guess i won't be wearing it tmr. Come to think of it, it was impulse buying but it was a GOOD impulse buy cos, the color is gorgeous and I will definitely wear it on other days! :D
Afterwards, my legs were giving way.. been in high heels for a long time and so, I had my
lonely
dinner at Crystal Jade today..
When I entered, I was pretty excited since its been a super long time since I dined at Crystal Jade (but not at this outlet though) so, was pretty much expecting good service, and most importantly, good food!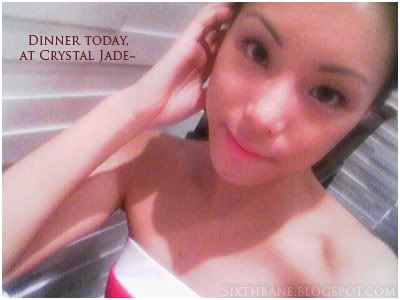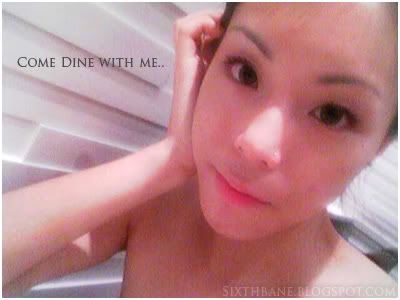 The menu was alright but there were too many choices and I had a hard time deciding which dishes to get. lol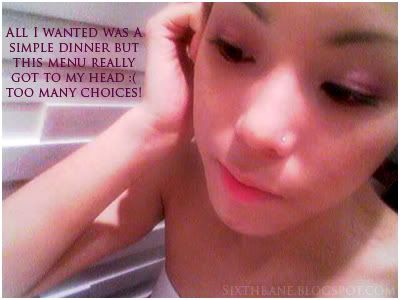 In the end, I settled on One Spicy & Sour Noodles, One batch of Xiao long bao (pork dumplings-god i love these! *suck soup:nibble dumpling:hotsatisfaction*), and a glass of Lemon Barley.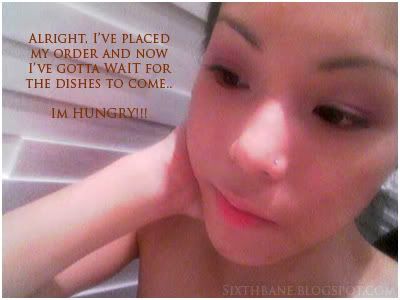 But somehow, the dishes at crystal jade fell Very short of my expectations. :/ Thats a real bummer :
First came the Spicy & Sour noodlesoup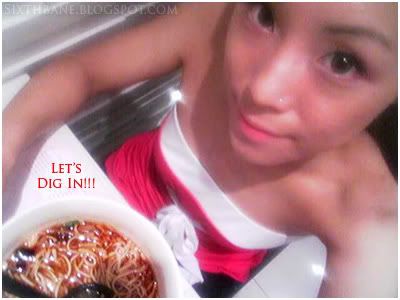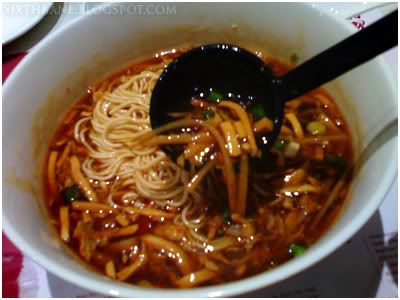 The Spicy & Sour noodles I ordered, were only 3 tenth of the spicy and the sourness, of the usual kinds Ive had before, at other places. And the chef just had to cook the noodles and then a big dollop of the thick goo of 'soup' over it and it was served. It wasn't that satisfying/shiok (from my past spicy food experiences) but it did satisfy my stomach.
Next was the Xiao long bao (pork dumplings).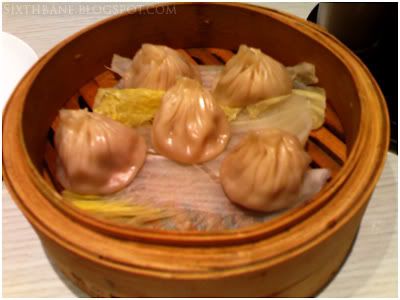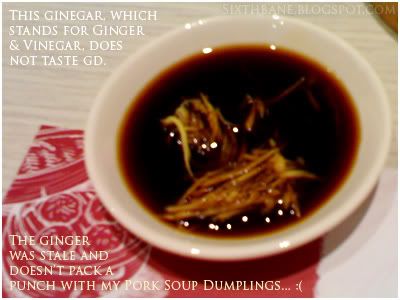 The waitress claims that there is 'soup' inside but uh, when i tried to suck the soup out of it, there was like a 10 cent size of soup in the dumpling. And i was thinking to myself "Great, I've got conned."
Here's my drink. Not that appetizing though cos the murky white resembled...spe*m...
Also, what's up with Lemon Barley?? I asked the waitress if the barley residues will be very murky and she replied no. Then okay so I ordered that and there was a slice of Lemon in the very thick whitish drink.. Hence the name Lemon Barley. I should have known the outcome was the same as every chinese eatery i been to, their 'barley' drinks were always.. 'murky white'. eww..
While eating, got a call from Christina and she dropped by with her beau hehe and not too bad la, her outfit as always, looked good in her kind of style :)
Then shortly after, she went to do her shopping and the crazy thing that happened was, my phone batt died on me when Christina chatted with me. This is like the first time since so long ago, that my phone batt could actually die on the spot. Cos i always remember to charge my phone mah but this time round, ugh. Maybe cos I was snapping pictures too much? :P
At the end of it, I couldn't finish the noodle and the lemon barley. I was too FULL. But hey, that big bowl of noodles, could well feed 3 people, and a little kid ( a family of 4 more likely). The portion of food was really a lot.. heh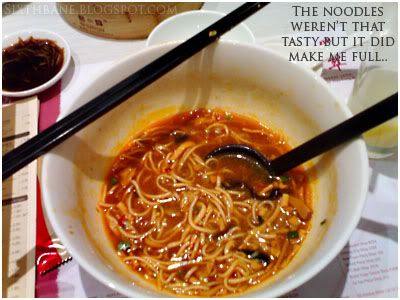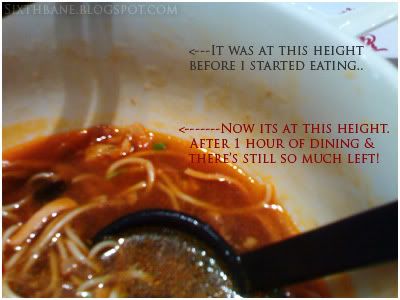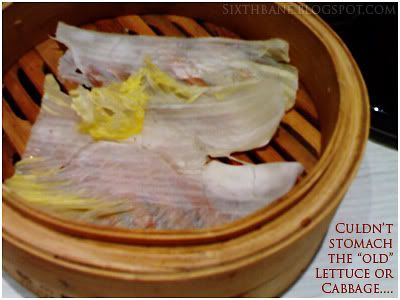 Labels: barley, cert, crystal jade, food, lemon, loot, phone battery, shopping, spicy and sour, xiao long bao
i bleed; therefore i am {02:30}